Wednesday, March 12, 2014
Don't you just hate it when a live fish eating contest at a haunted house goes awry after you've PAID your $15 to enter the contest?  Apparently, so does a Tennessee man named Cameron Roth.  He has filed a lawsuit against the operators of a Tennessee haunted house alleging that he was hospitalized for four days when he choked on a live fish he ate during one of their contests. The facts are these: Mr. Roth paid $15 to Frightmare Manor in 2013 to compete in a contest at the Haunted House.  The contest involved eating two live bluegill fish.  The suit alleges that "Frightmare failed to remove any of the spines from the bluegill fish" before providing them to contestants.  That would be an interesting feat to remove the spines from fish in a live fish eating contest.  But we digress.  Mr. Roth began choking as the first fish became lodged in his throat.  For those who are curious, this is how big a bluegill fish is: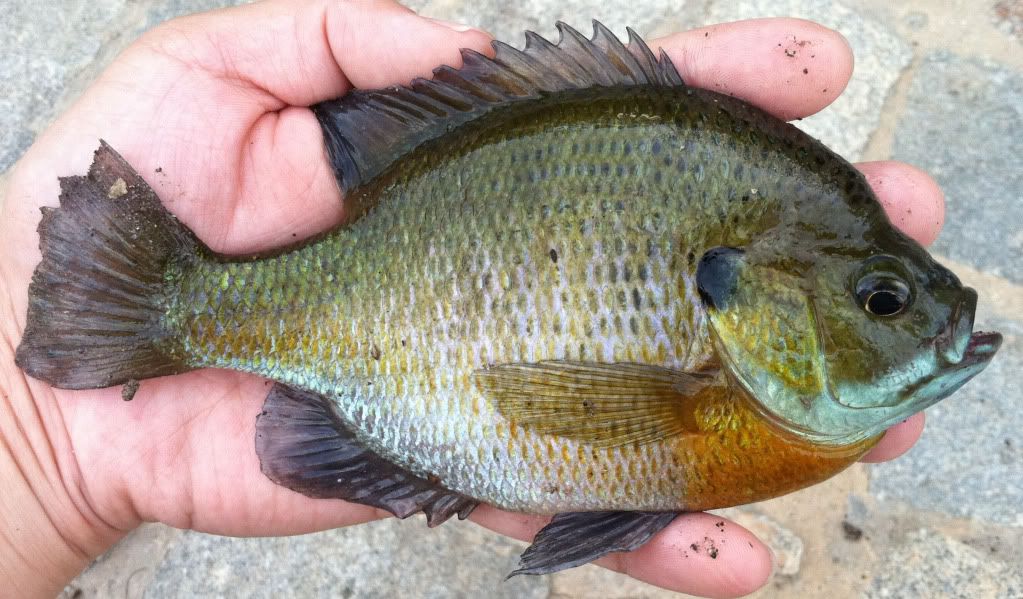 The lawsuit alleges that Frightmare negligently failed to have any medical workers on hand to supervise the contest and workers did not seek emergency medical help when Roth began choking.  The suit seeks $150,000 in compensatory damages and $400,000 in punitive damages.  If the fish was anywhere close to as big as the one pictured above, this would appear to be a case of assumption of risk.